Joined

Jul 17, 2009
Messages

901
Points

0
Location
50 Cent Tweets About Japan, Ticks Everyone Off
Twitter, the digital way to put one's foot in one's mouth
By ERIC ALT Updated 2:04 PM CDT, Mon, Mar 14, 2011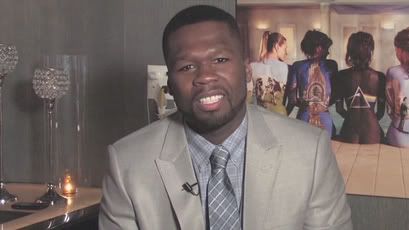 Twitter has opened the lines of communication between celebrities and their fans in unprecedented ways.
And, of course, that's usually not a good thing.
In the hours after a devastating earthquake and tsunami struck Japan and sparked evacuations as far away as Vancouver, rapper-turned-actor
50 Cent turned to Twitter to voice his thoughts. And they were, to put it mildly, a tad insensitive.

"Wave will hit 8am them crazy white boys gonna try to go surfing," he wrote after reports claimed the tsunami could wreak havoc on the California coast.

He also showed that, amid the chaos, at least someone was thinking of the hoes: "Look this is very serious people I had to evacuate all my hoess from LA, Hawaii and Japan. I had to do it. Lol."

Yes, that's a "LOL."
According to reports, the Twitterverse responded angrily to 50's posts, inundating the rapper's feed with complaints.
His response? "Nah this is nuts but what can anyone do about it. Let's pray for anyone who has lost someone. Some of my tweets are ignorant I do it for shock value. Hate it or love it. I'm cool either way 50cent."
50 Cent Tweets About Japan, Ticks Everyone Off