Joined

Aug 25, 2009
Messages

1,089
Points

0
Location
I been collecting these since the first time I stumbled upon them by accident on tinypic.
At first, I was like.. 'What the...?!' then I fell out my chair laughing.
Ever since then, these have helping me get through this impossible long mourning period I am STILL stuck in.
Whenever I want to cry, I whip out one of these bad boys out and have myself a grand ole time.
These are intended to be funny and be in good nature.
I try to prune out the ones that might be construed as negative but you cant please everyone.
But in my humble opinion, just like Billie Jeans Dream, I think Michael would have a giggle or two himself if he saw these.
Please share any macros you love or made. Would love to see them!
So without any further ado, I introduce Marco Jacksons in all their glory!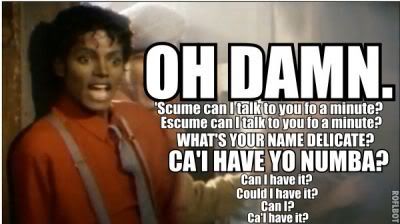 ​
Last edited by a moderator: