Joined

Aug 27, 2009
Messages

2,315
Points

0
Maurice Ernest Gibb, CBE




(December 222, 1949 – January 12, 2003)



Nicknamed "Mo" by friends and loved ones was a musician, singer-songwriter and record producer. He was 53 years old born to Hughie and Barbara Gibb. He was born in the Isle of Man, the twin brother of Robin Gibb, and younger brother to Barry. He is best known as a member of the singing/songwriting trio the Bee Gees, formed with his brothers. The trio got their start in Australia, and found major success when they returned to England. The Bee Gees became one of the most successful pop groups ever. Maurice Gibb died at a Miami Beach, Florida hospital of complications resulting from a twisted intestine (Volvulus). His second wife, Yvonne, 51, and his children, Adam, 26, and Samantha, 25, were at his bedside. A family spokesperson, speaking outside the hospital, said: "It is with great sadness and sorrow that we regretfully announce the passing of Maurice Gibb this morning. "His love and enthusiasm and energy for life remain an inspiration to all of us. We will all deeply miss him."




During a career that spanned four decades the group sold more than 110 million albums. Maurice helped write and perform 19 British top ten hits, including five number ones and more than 50 hits worldwide which included Staying Alive, How Deep is Your Love and Jive Talkin'. They were also behind the bestselling soundtrack to the 1970s film, "Saturday Night Fever". But with all their successes also came their greatest tragedies. In 1988, the youngest member of the Gibb family, Andy, died from a heart-attack brought on by alcohol and cocaine abuse. His brothers Barry and Robin retired the name Bee Gees for a time, declining to perform as a group. However, as time passed, they decided to perform occasionally under the Bee Gees banner. In 1994, Maurice Gibb was inducted into the Songwriters Hall of Fame, and in 1997 was inducted into the Rock and Roll Hall of Fame. His catalogue is published byBMG Music Publishing. In 2002, Maurice was made a Commander of the Order of the British Empire (CBE), along with his brothers, but the awards were not presented until 2004, after Maurice's death; his son Adam accompanied Barry and Robin to Buckingham Palace for the ceremony, representing his father. On July 10, 2009, Maurice was posthumously made a Freeman of the Borough of Douglas. The Award, was also bestowed on Robin and Barry, therefore confirming the freedom of the town of their birth to all three brothers. The brothers had nine No. 1 songs, wrote dozens of hits for other artists placing them fifth in pop history behind Elvis Presley, the Beatles, Michael Jackson and Paul McCartney. Former wife Lulu and singer Michael Jackson were among those who sent messages of support when it was announced that the star - who successfully battled alcoholism was critically ill. At the time of his death Maurice was working on a new material with his brother Barry and singer Michael Jackson.




The Gibb Brothers knew Michael Jackson as a colleague and a personal friend. They have worked together and Barry and Linda's son Michael was named after Michael Jackson and the King of Pop was the godfather of Michael Gibb. The Bee Gees last album, "This is Where I Came In", was released in 2001. With this release what turned out to be their final album of new material as a group, "This Is Where I Came In". The album was another success, reaching the Top 10 in the UK (being certified Gold), and the Top 20 in the US. The title track was also a UK Top 20 hit single. The album gave each member of the group a chance to write in his own way, as well as composing songs together. For example, Maurice's compositions and leads are the "Man in the Middle" and "Walking on Air," while Robin contributed "Déjà Vu," "Promise the Earth," and "Embrace," and Barry contributed "Loose Talk Costs Lives," "Technicolour Dreams", and "Voice in the Wilderness". The other songs are collaborative in writing and vocals. They performed many tracks from "This Is Where I Came In", plus many of their biggest hits, on the live televised concert series Live by Request, shown on the A&E Network. The last concert of the Bee Gees as a trio was at the Love and Hope Ball in 2002.




Article

:

Hundreds Attend Maurice Gibb's Funeral






During a private funeral service yesterday (Jan. 15) in Miami Beach that mixed humor and emotion, Bee Gees member Maurice Gibb was remembered as a man who celebrated life. About 200 friends and family, including singer Michael Jackson and other celebrities, attended the service for the Bee Gees keyboardist and bass player. Gibb, 53, died suddenly early Sunday.Though Gibb's family has questioned his medical care -- a county medical examiner is reviewing the case and results of an autopsy are expected Friday -- there was no mention of any allegations of wrongdoing during the service, several mourners said. Robin Gibb, one of the two surviving Bee Gees, spoke briefly about his love for his twin brother. "It was emotional, there was humor... Everybody talked about how this was a man who really celebrated life and so this was a celebration of his life," said family friend Jennifer Valoppi. Michael Jackson, a longtime friend of the Bee Gees, and Harry Wayne Casey of KC and the Sunshine Band, were among the celebrities who joined Maurice Gibb's wife, Yvonne, his son, Adam, as well as his older brother and Bee Gees partner, Barry Gibb.



The Source


http://www.billboard.com/news/hundr...s-attend-maurice-gibb-s-funeral-1797879.story




The Youtube Videos





Maurice Gibb Memorial Park Unveiling


[YOUTUBE]Bec7_7NRL3s[/YOUTUBE]



Tribute to Maurice Gibb - 8 Years On (2011)


[YOUTUBE]uOfvnI7NKMw[/YOUTUBE]



Michael Jackson sings The Bee Gees (Stayin' Alive)


[YOUTUBE]zoP-bS6txyM[/YOUTUBE]




A Statement on June 25th 2009:

Barry Gibb & Robin Gibb:


"Michael was my friend, the only recording artist I truly knew and who truly knew me. The Bee Gees and Michael Jackson heard music with the same ears. He was the Godfather to my son Michael. We have lost a dear member of our family, we are devastated. Michael you will live forever in our hearts. Fly away butterfly take it to your journeys end. We will always love you."
Following MJ's death, a note was found on Michael's mirror to his close friend. Latoya told Barry Gibb about this note and Barry said he talked to Michael all of the time. Barry posted, as tribute to Michael Jackson, a photo on his website to remember the good times and good relationship they had. Also Robin paid attention to the sudden death of Michael on his website:
"We've not only lost a great friend in Michael but also lost a wonderful sensitive human being".






In 2011:




"All in Your Name" an unreleased song by Michael Jackson & Barry Gibb


The Bee Gee's Barry Gibb confirmed the existence of the anti-war song, which he had been collaborating with Jackson on in 2002. It had been intended for an album Jackson had been working on in 2003, but the album was never released. A demo version by Gibb and Jackson is known to exist.
Barry: "The song is dedicated to all of Michael's fans all over the World. Michael and I both love it. We hope you do to". Michael Jackson and I were the dearest of friends'. Recorded and filmed during Barry and Michael's last session at Middle Ear Studios in December 2002. All footage ( there's over 2 hours) was shot by Barry's son Ashley Gibb. Billboard reported on December 20th,2002 that Barry wrote a song with Michael Jackson 'recently' in protest of the United States government's plan to invade Iraq (which took place in March 2003). Rumor is that Michael showed up one day with a partly written song and talked Barry into contributing to it. The date was probably in the summer there is a demo recording of it.


Updated Report: Bee Gees Star Robin Gibb Battling Liver Cancer
Nov. 20, 2011 2:02 PM PST by Brandi Fowler..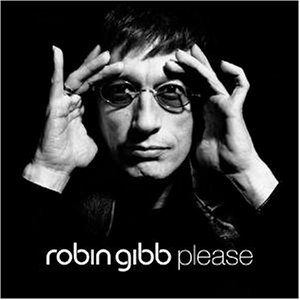 Following a couple of health scares this year, Robin Gibb is in the fight of his life.
The Bee Gees star has reportedly been diagnosed with liver cancer, according to the Daily Mail—a condition he became aware of several months ago. The 61-year-old "Stayin' Alive" singer, who has become noticeably thinner in recent months, has had to cancel several appearances recently due to issues with severe abdominal pain. Most recently, Gibb was rushed to the hospital Tuesday, following an emergency call from his home. He was released later that day. News of Gibb's diagnosis comes on the heels of another hospitalization in October, due to severe abdominal pain.



The Source:


http://ca.eonline.com/news/report_bee_gees_star_robin_gibb/276106

Please pray for Robin Gibb and the entire Gibb Family ...:angel::heart::heart:




The Photo Gallery: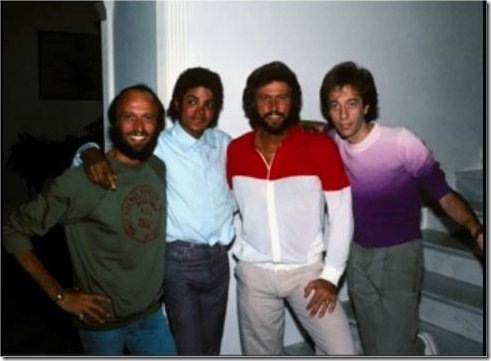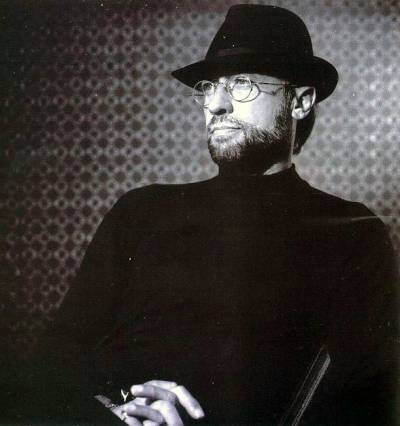 Lest we forget

The Gibbs

have lost 2

angels

in their Family..
Andrew Roy Gibb

~


March 5, 1958 – March 10, 1988
Rest In Peace

The Brothers Gibb !!
Andy Gibb kissing brother Maurice Gibb
Michael's

beautiful smile

along with your beautiful smiles truly lit up this

World

as you do now in the

heavens

..:heart::angel::heart:
Last edited: